Aktor znany z serialu "Na Wspólnej" poślubił swoją wieloletnią partnerkę. W uroczystości towarzyszyli im najbliżsi: rodzina i przyjaciele.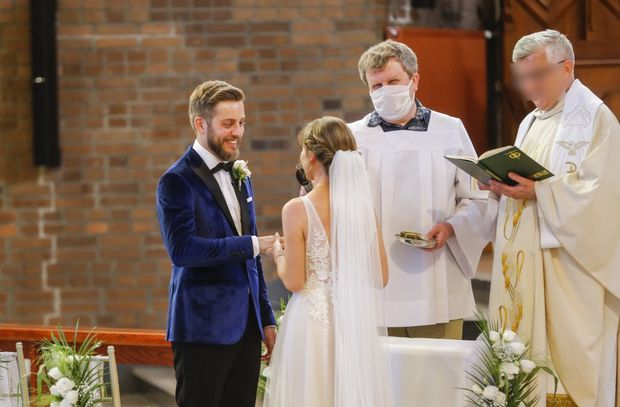 Dawid Czupryński choć ma na swoim koncie sporo ról filmowych, teatralnych i serialowych, największą popularność przyniosła mu rola Bruna w "Na Wspólnej". Od 6 lat wciela się w mężczyznę, który po bolesnym rozstaniu z Malwiną, wciąż zmienia kolejne dziewczyny.
To zupełnie inaczej niż w prywatnym życiu aktora. Czupryński od kilku lat jest związany z Patrycją Filimon, absolwentką łódzkiej Szkoły Filmowej. Jego ukochana jest montażystką.
Zobacz: "Ślub od pierwszego wejrzenia" – to działa. Uczestnicy programu założyli rodziny
14 sierpnia para wzięła ślub w kościele NMP Matki Miłosierdzia na warszawskiej Sadybie. W uroczystości towarzyszyło im kilkadziesiąt najbliższych osób, w tym aktorka Agnieszka Mrozińska ze swoim narzeczonym, rosyjskim projektantem Alexem Caprice.